Chumma Lyrics Rap is a new Rap Lyrics Song which is sung by ZB Rai and Lyrics of Chumma Rap is also given by ZB Rai.
Chumma Lyrics Rap – ZB Rai Lyrics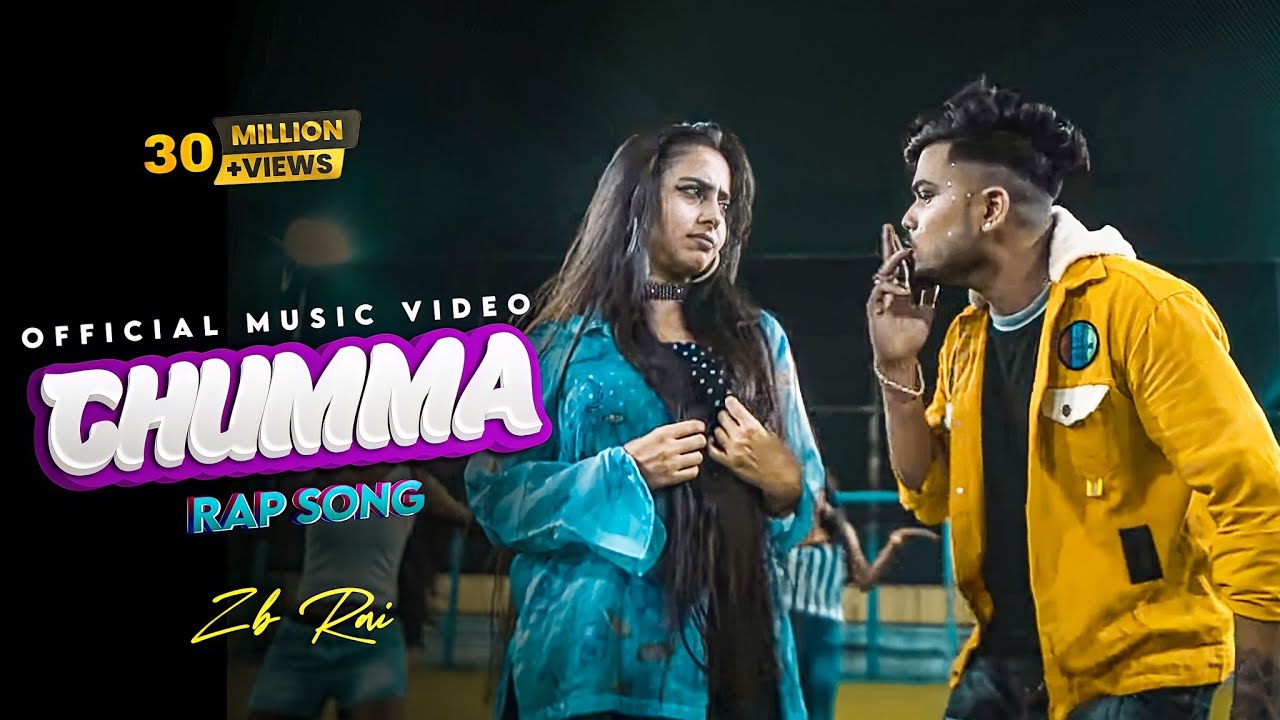 | | |
| --- | --- |
| Singer | ZB Rai |
| Music | Tony James |
| Song Writer | ZB Rai |
Tera bhai ZB
Jaipur me rahti hai haaye meri jaan
Sach bolu to Cuteness ki Dukaan
Kehti aanchan me tumko Chhupa Lungi
Himachal me Tumko Ghuma Dungi

Dil Bola Wow.
Kehti hai Sona kiss me right now
Maniye bola ok Umahhhhhhh
Kehti hai Sweet tha Chumma

Chumma

Tum has ke dekho hum pata lenge
Tum gir jaogi Hum uthaa Lenge
Band karo baby ab rona dhona
Pyar se kahenge Tumko sona sona
Karke jadu-tona mere Sapna me aao
Delhi ko chhod kavi patna me aao
Sajke aayi ho sajna ke liye
Hum Train pakde ka patna ke liye?
Pagli Paani Mein Lyrics – ZB

1 Chumma do Humkom Udhaar me
Ghussa me nhi chalo pyaar me
Shadi ke baad Humkon Munna Chiye
Jumma ke din Av Chumma Chiye

Gol gol gaal angur ki tarah
Lagti ho jannat ki Hoor ki Tarah
Kanpur ki lagti puri ho
Hum laddu ke bhaiya tum Anguri ho ( Bhabhi Ji )

Herni si Chal tumko hiran bolenge
Shahruk khan ki Tarah ka ka Kiran Bolenge
Jungle ka raja sikkar ho gaya
Sundar si Ladki se pyaar ho gaya

Air me Hair uda ke chalo
Saree pahni ho sharma ke Chalo
Hum pichhe rahenge tum aage Chalo
UP ka Thumka laga ke chalo

Jaipur me rahti hai haaye meri jaan
Sach bolu to Cuteness ki Dukaan
Kehti aanchan me tumko Chhupa Lungi
Himachal me Tumko Ghuma Dungi

Dil Bola Wow.
Kehti hai Sona kiss me right now
Maniye bola ok Umahhhhhhh
Kehti hai Sweet tha Chumma

Chumma