Khoon Lyrics is a Rap lyrics song 2022 which is Sung by Hellac Which is a Diss track for Krisna and Lyrics of Khoon is Also given by Hellac.
Khoon Lyrics – Hellac Lyrics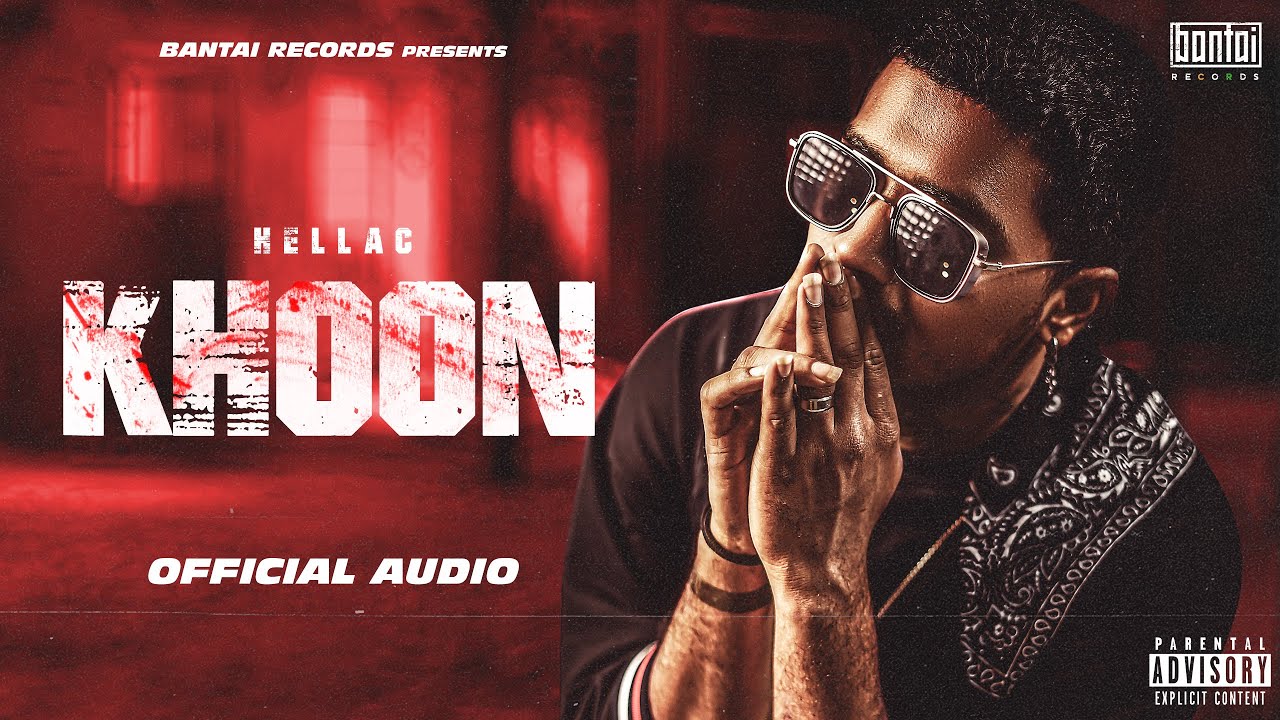 | | |
| --- | --- |
| Singer | Hellac |
| Music | fernsjason |
Dekh zara ,back to back hit dera
Jab chote tu jaake break lera
Dekh lena ,kaccha nigaljaunga
Jese ye rapper ho peg mera
Hate dera, tu gharpe baithke
Me deal karke cash nahi toh cheque lera
Bachkana ,bolra tha naam le
Jo leliya giraftaar bhi kar daala

Pinky pe haar maala
Pinky ke abba ko bhar daala
Ladki log video me dikhari chamiya
Par asli me shoot ke baad ankit ke saath karri summ me ye muu kaala
Doo salha muhfat ka bambai ka goo khana
Thookne ki aadat hai isko ye pehele se thookta tha
Thookta tha lund pe aur fir muu me leta tha
Iska hi gaana bajake me moot ta tha
Pinky is fucked khoon hi khoon hai
Bull samjhe khudko tu looney toon hai
video me villain par sach me gud hai
Ye mowgli jo jhaato ka jungle ghoome
Karraa rule mai you bout to fall off
cold inka flow flow mera jwala
Behene teri chaahe tu bane mera sala
Aur naam lele gaana hai ek saal purana
Toh samajh jaa lala ye king kare check mate
Ek gaana mera kare kill teri mixtape
Hellac ko diss kar fir karneka regret
You needed the smoke toh jalara cigarette
Lera me over toh pehele ball pe wicket
Video ko chodo iski zindagi hai click bait
Hellac bhai bas hogaya stop this for fuck sake
Maut likhi teri bacchi naam leke ab dekh

Khoon
Jung ka aelaan hua
Socha jo bhidne ki
Khoon
Shaanti bhang kardala
Hellac jab charge hua
Khol daala chatri hai
Khoon
Halak tak de dala
Beef rapper ! Samjha kya
Khoon
Jaante hum tapkana
Jaanta hai har shaana
Aya jo firse toh
Khoon

Label se naata hai inka purana
Fir bhi nhi tune hai kuch bhi ukhada
Purana zamana naa jaane tu kon
Pehchaane tu jabse raftaar ka hilara
Dikhara jo akad wo daal apni gand me
Tag karke bantai ko gaana daalre
Darke ye beef ko hai peeche bhaagre
Aur likhne nahi horai toh maafi maang le

Ye karrele carrier aur umar ki baatein
Inke umar se zyada hu daala me gaane
Ye malik aur naukar ka rishta bataatein
Jo khud apne maalik se roz hai marvate

Ye bachkaani baaton ko chod
Pinky tu hip hop ki eklauti whore
Marvaake sabse hai badgayla hole
Fir bhi nahi maani she's asking for more

Paapi paapi
Paapi chulo
khud hi chahte
haath se khoon ho
Banna G inhe
Dikhte fool ho
Counter strike hai ye
Khelre ludo

Din aate inke hai apna daur
Hu young kaafi inse but more matured
Ye views hai badate lagake bots
Inka khandaani pesha hai karna fraud

The time that ive went through
You may never see
Independent scene
You aint got no liberty
Dollar sign this time
Gonna face poverty
Pure gangsta shit
All they do is fear me
He double l a c
Made em sick with the track
And They got no remedy

Karna chahe comedy

Bolu Chup lavdi

Ye hai tera bura dream

Tu hai jese melody

Itna choco leta kyu hai ?
Tu bajta khota khota kyu hai ?
Aur gand teri marta mota kyu hai?
Jo diss dala fir tu rota kyu hai ?

Dikhta chut kyu hai ?
Jo dum nahi pateli karta kyu hai?
Aur har baar copy karta kyu hai ?
Aur hate karne paisa bharta kyu hai ?