Rooh Rap Lyrics is A Latest Rap Song 2022 from Hustle 2.0 Which is Sung by UK RAPI BOY and the Lyrics of Rooh Rap Is Also Given by UK RAPI BOY.
Rooh Rap Lyrics Hindi,English – UK RAPI BOY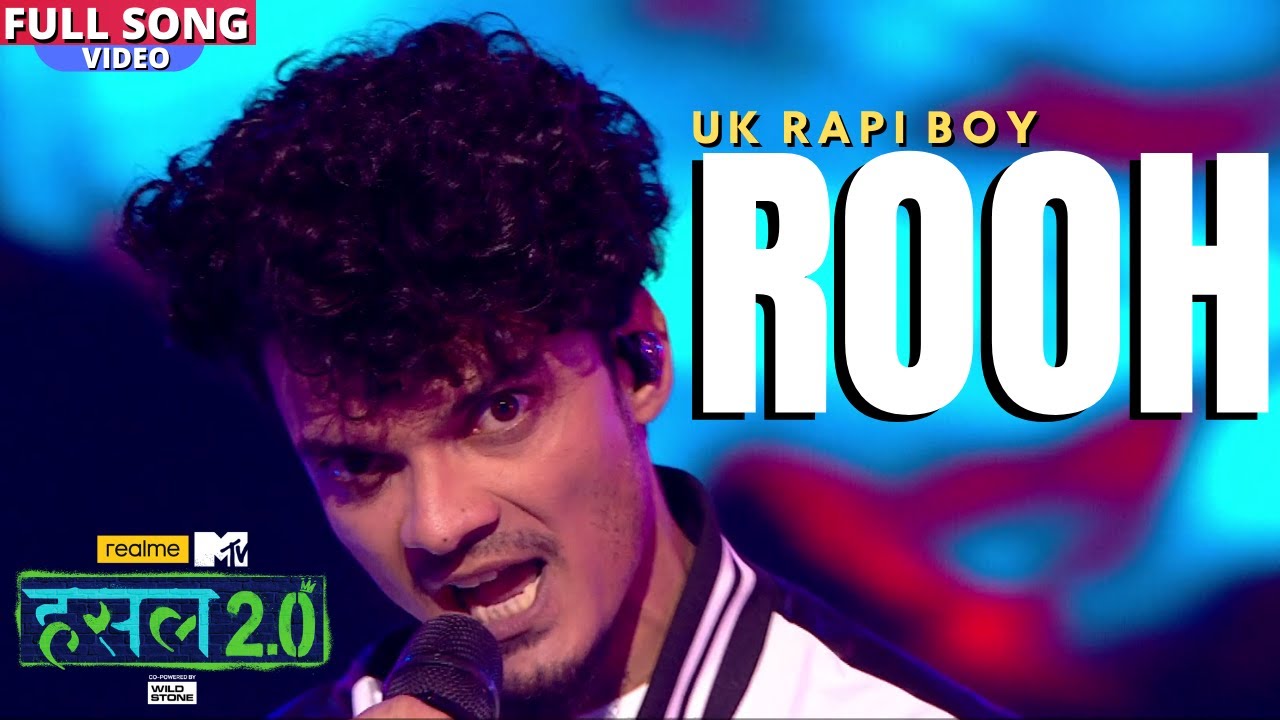 | | |
| --- | --- |
| Singer | UK RAPI BOY |
| Song Writer | UK RAPI BOY |
MAZZA AA RAHA HAIN APNI ZINDAGI SE KHEL KE, KHEL JITNA KHELNA HAIN
AAJ TU ZINDAGI SE KHEL RAHA HAIN KAL ZINDAGI TERE SE KHELEGI
AUR YEH SACH HAIN
NASHA ZINDAGI MEIN BADHTA JAA RAHA APNE AAP KO TOH DEKH KAHAAN CHALTA JAA RAHA
ANDHERA TUJHKO APNI AUR KHEENCH RAHA TU BEKABOO HOSH CHALTA JAA RAHA GHUSTA JAA RAHA GEHRAAI MEIN
NASHE MEIN TU CHOOR HAIN KYA TU MAJBOOR HAIN?
TU HEE HAIN NAKAABIL ISLIYE KHUSHIYAN TUJH SE DOOR HAIN
AA YEH SACH HAIN MAAN LE TU MERI BAAT PAAUN KARLE GHAR KI OAR JAA CHALE JAA MAA KE PAAS ROTI DEKH MAA KO TERE AANSOON AATE BAAP KE
NAA ROYA PEHLE KABHI AAJ ROYE SAATH MEIN SOCHE RAAT MEIN KOSE RAAT MEIN
PAAP KIYE KAISE MAINE JO MILI MUJHE AISE AULAAD JO NA DEKH MERI AUR JAAYE NARAK DWAAR, YEH JAA RAHA HAIN NARAK DWAAR YEH JAA RAHA HAIN
ROOH NOCHTI HOGI APNE AAP KO
KOSTI HOGI APNE AAP KO
KYUN MILA YEH SHAREER JISKA KOI MOL NAHI HAIN
ROOH NOCHTI HOGI APNE AAP KO
KOSTI HOGI APNE AAP KO
KYUN MILA YEH SHAREER JISKA KOI MOL NAHI HAIN
ITNA DOOR BHEJA TUJHKO GHAR SE PADNE KO NAA KI MARNE KO
HAATH MEIN HONI THHI KITAAB LEKIN HAATH MEIN NASHE KA BHANDAAR NAHI MAUT KA
CHEHRA DEKH APNA TU AAINE MEIN DHYAAN SE
DHAS CHUKA CHEHRA TERA POORA ANDAR KAALE GHERE AANKHO KE HAI NICHE
TALAB LAGE TUJHE JAB MAUT KA SAMAAN NA MILE TU TILMILA JAAYE
HOSH KHO DETA HAIN APNA
BECHTA TU SAB KUCH APNA SIRF NASHE KE LIYE MAZZE KE LIYE KHUSHI KE LIYE
NASHE MEIN CHOOR TERI ZINDAGI BARBAAD HAIN JISE KHUSHIYAN SAMAJH RAHA WOH HEE TERA KAAL HAIN
TERA WAQT AISA CHAL RAHA JAISE PANKHE KI RAFTAAR HO 5 PE AUR WAQT THAM JAAYEGA TERA JAB BIJLI HEE NAHI RAHEGI TERI SAANS MEIN
JINKI SANGAT MEIN SHURU KIYA TUNE NASHA YEH SAARA WOH HEE HAIN PYAARE TUJHKO UNKO TUNE APNA MAANA BAAT NA SUNI KISI KI PAIR PE KULHAADI MAARA
TERI BHALAAYI MEIN JO BHI BOLE TUJHKO LAGTA WOH GALAT HAIN KYUN YAAD RAKH ZINDAGI MILTI EK BAAR SAANSEIN PHOONKTA BHAGWAAN SIRF EK BAAR
TOH SUNLE BAAT MERI DHYAAN SE ZINDAGI MILTI EK BAAR JEE LE PYAAR SE AYE AGAR NA SUNI TUNE BAAT MERI FIR BANA HAIVAN CHHOD DIYA YEH MAUKA
TOH YAAD RAKH SHAMSHAAN TERA NAYA GHAR HOGA
SAMJHA KYA?
ROOH NOCHTI HOGI APNE AAP KO
KOSTI HOGI APNE AAP KO
KYUN MILA YEH SHAREER JISKA KOI MOL NAHI HAIN
ROOH NOCHTI HOGI APNE AAP KO
KOSTI HOGI APNE AAP KO
KYUN MILA YEH SHAREER JISKA KOI MOL NAHI HAIN